Best travel destination in the world for 2024, best European island for 2023: Sardinia tops the wishlist for travelers worldwide.
"When we close our eyes and imagine ourselves in a beautiful place, we often think of a sunny island with turquoise waters and golden sands". This is also the sentiment of Traveller Condé Nast readers, one of the most authoritative travel magazines, which has elected Sardinia as the best island of the Mediterranean for 2023.
Scoring 88.08 points, the island wins the Reader's Choice Awards, one of the most coveted awards in the travel industry, which this year involved 526,518 readers and saw Sardinia prevail over prestigious destinations like Mykonos, Ibiza, Mallorca, Menorca, Rhodes, Santorini, Malta, the Canary Islands, and Sicily. A tribute to the beauty and uniqueness of Sardinia with its 2000 km of coastlines, dreamy beaches, and an unexplored interior full of small villages, archaeological ruins, and ancient traditions that entice travelers to discover it.
Sardinia is also at the top of the wish list for upcoming vacations, named as the best travel destination in the world by Forbes, the American magazine renowned for its rankings on innovation, lifestyle, and economic culture: "Why visit? Sardinia attracts travelers with its luxurious Costa Smeralda, pristine beaches, and fashionable boutiques. You can explore the coastal villages, savor exquisite cuisine, and indulge in rich local experiences."
Ranked first among 24 global destinations, the American magazine recommends our island to beach lovers, gourmet food aficionados, and archeology enthusiasts, placing it above esteemed destinations in Japan, Mexico, Greece, and French Polynesia.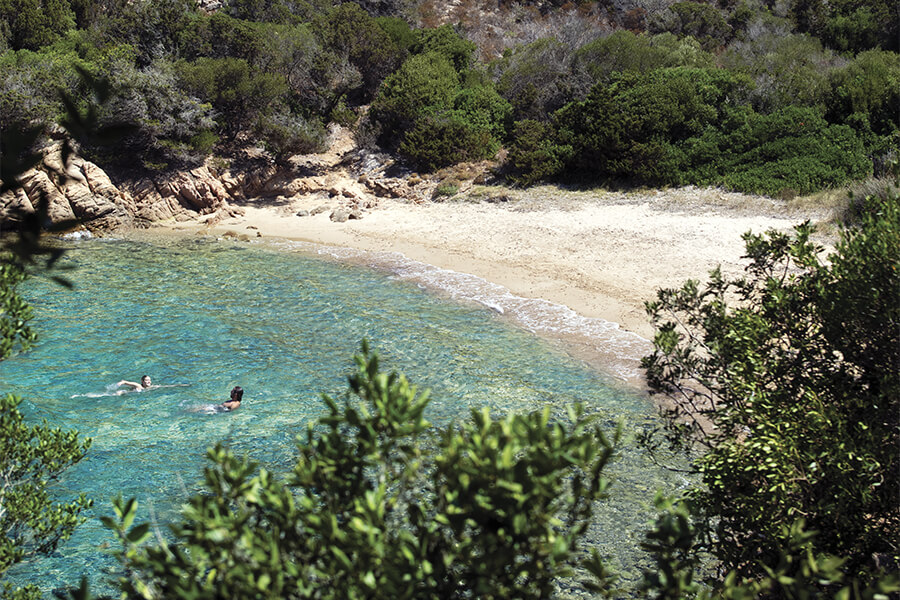 Sardinia is like a small continent where nature and culture still retain their splendor. Its uniqueness and rare beauty are visible in the variety of landscapes, archaeological remnants of the Nuragic civilization, and its flavors. But what sets it apart is its strong identity and the magic that permeates the island with ancient traditions that continue to thrive. Added to this is the value of hospitality, present for millennia in Sardinia. For this reason, it has been natural for us to extend this spirit in our facilities, along with that local and familiar touch we continuously strive to convey.
Delphina hotels & resorts is in fact a hotel chain from Gallura with 12 5-star and 4-star hotels, exclusive residences, 6 SPAs, and prestigious villas all set in green Mediterranean parks overlooking the sea between the Costa Smeralda, the Archipelago of La Maddalena, and the Gulf of Asinara. Authentic hospitality in unique places has allowed us to be awarded for the fourth consecutive year as the best Italian hotel group at the World Travel Awards, the Oscars of international tourism. For 30 years, we have been happy to be "the friend in Sardinia" for all those who wish to have an authentic experience, enjoy the sea in total freedom, be surrounded by unique landscapes, and get in touch with the culture and traditions of the island.
Article updated the: 09/10/2023